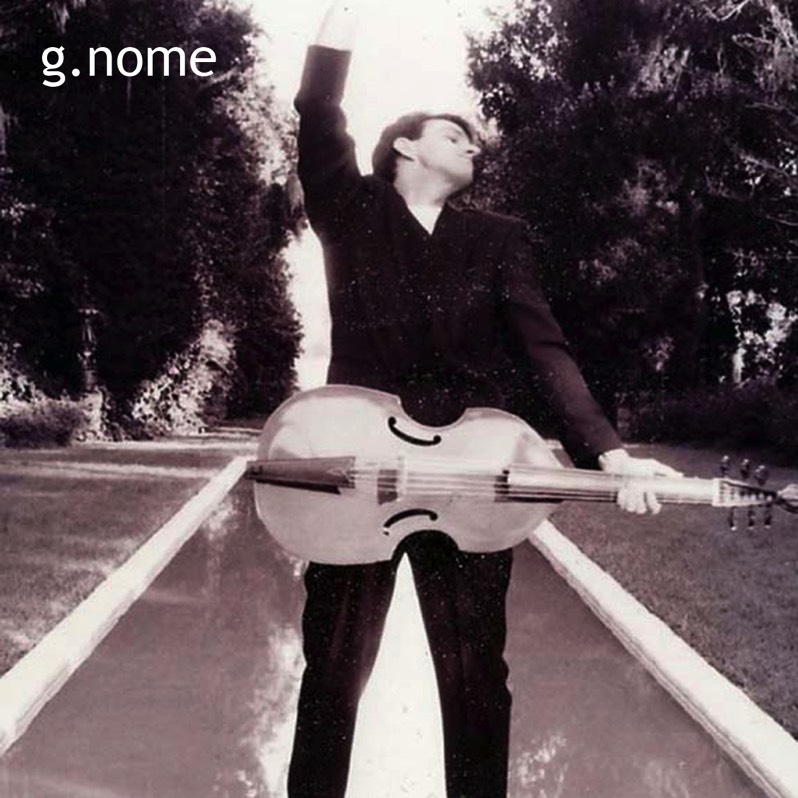 If you like what you hear, please consider buying. Your contribution makes it possible for me to make more of these.
All pieces and songs by g.nome are written, performed, recorded, produced, and mastered by Victor Penniman. Lyric credits for Either/Or and Falling can be found on their respective pages. Joshua Dekaney provided me with endless drum possibilities with a cd of his own work he gave me, and that is where the drum loops for Man On The Sand come from. All music and lyrics (except Either/Or) and this site, ©2013, Ormesby Productions, ASCAP, All Rights Reserved.

This music, this site, and all my work is dedicated to my son, Kenji.

ACKNOWLEDGMENTS: Though g.nome is a "solo" project, that is true only insofar as the person who is g.nome, Victor Penniman, is the composer, producer, and performer of the pieces. No one is an island, even if they feel like it most of the time. Many people have helped to make it possible for the songs you hear on this site to be here, and if g.nome has any future at all, it is because of the following people: Jill Huxtable, whose encouragement and support in the promotion and performance of g.nome is unparalleled. J.B. Collinet: If anything you hear sounds like the person who made it knew what they were doing, it is thanks to him. To Rae Kridel for a lot of the photos. To my teachers, Wendy Gillespie, Tim Scott, Tim & Nancy Nickel, Glen Moore, Rob Thomas, Dave Storrs, Sr. Magdelane Fautch, Jeffery Kite-Powell, Charles Brewer, Nigel North, Paul Hillier, Paul Elliott… all y'all. To my friends in Kansas City, Kevin Hiatt, William Saunders (thanks for listening!!), Beau Bledsoe, Trilla Ray-Carter, Jason Vivone, and numerous others who have called me up to play and get me out of my studio. To Jan Goorisen, Susan and Alan Proctor, Siouxsie Easter, Joshua Dekaney, Jeannie Goddard, Brian Francis, Ashley Cox, Jesse Collins, William Nicholson, Ben de la Garza, London McDaniels, and everyone Upstate and around the world who deigned to let me sit in with their groups, or in the case of Jan, sent me an instrument to play with all these groups. Figured maybe we might sell a few while we're at it. To Vangie Niflis, thank you for all you are. And of course, Momma, Pop, Steve, and Linda. I know you're looking at this site, so there you are…. In bold, with extra sentences!! Thanks. I wouldn't be anywhere without you, and that is a literal statement. I love you all. My deepest, heartfelt thanks for all you've been, done, and continue to be and do. A lot of people have been left off. It's not intentional. If you think you should be mentioned here, just let me know and I'll see that you are.